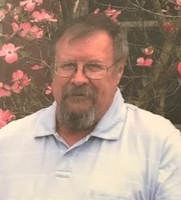 Keith C. Moose
Dansville- Keith C. Moose age 66, passed away early Monday morning March 19, 2018, in the ED at Noyes Memorial Hospital in Dansville after being stricken at home.
He was born in Dansville on December 19, 1951, a son of the late Vincent C. and Irma (Crawford) Moose. On June 29, 1974, he was married to Dianne Wright Moose who survives.
Keith was employed at Main Tire Exchange, Dunn Tire, Gunlocke Chair Company. He was a member of St. Paul's Lutheran Church, a former member of the Moose Club, Lions Club, Fish and Game Club, and the Historical Society all of Dansville, and the Teamster's Local 118. He was also a former Little League Manager and Coach. He was a 36 year member of the Union Hose Company of the Dansville Fire Department.
He is survived by his wife of forty three years, Dianne Moose, three sons, Chris (Stacy) Moose, Daniel Moose and Keith (Jamie) Moose, grandchildren, Andrea, Keith, Griffin, Josh and Connor; four sisters, Dianne (James) Zimmerman, Peggy McCauley, Sandra (Barry Morse) Farr, Deb (Dick) Ellis, a brother Thomas McCauley, and several nieces and nephews.
Friends may call Thursday from 4 to 7 pm at the Hindle Funeral Home, Inc., 271 Main St. Dansville. A memorial service will be held Friday at 11:00 am at St. Paul's Lutheran Church in Dansville. Interment will be in Pleasant Valley Cemetery, Springwater. Online remembrances may be left at HindleFuneralHome.com.
In lieu of flowers, please make memorials to Dansville Historical Society, 14 Church St., Dansville, NY 14437.