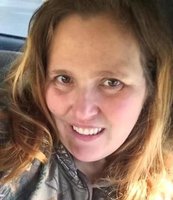 Renea Susan Rowley
Leicester- Renea Susan Rowley, age 39 passed away unexpectedly on January 26, 2018 at Strong Memorial Hospital in Rochester.
She was born in Dansville on March 4, 1978, a daughter of Doug Rowley, and Carrie Holbrook. She enjoyed Adult Coloring books, and caring for children.
She is surviving in addition to her parents are her children, Marissa Stephens and Miranda Rowley, her siblings, David Holbrook, Tad (Patricia) Rowley, Doug (Amanda) Rowley, Kim Rowley, Darlene (Bob) Redance, and several nieces and nephews.
Friends may call Friday from 10:00am to 12:00 noon where services will follow calling hours. Online remembrances may be left at HindleFuneralHome.com.