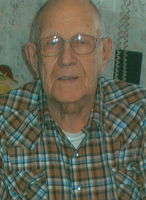 Stanley George Harrison
Sparta- Stanley George Harrison age 85, passed away at home late Thursday evening September 7, 2017, following an extended illness.
He was born in Whitesville, NY on December 29, 1931, the son of George E. Harrison. He was also predeceased by his brothers, Phillip and Gary Harrison. On June 29, 1957, he married Geraldine Bennett Harrison who survives.
Stanley was a welder at Foster Wheeler Energy Corp., and a member of the 25 year club. He was also very active in raising Draft Horses and was a member of the Western NY Draft Horse Club.
He is survived by his loving wife of 60 years, Geraldine, his children, Nancy (Rick) Hartzell of Atlanta, Linda (Erwin) Bugbee of Geneseo, Stanley (Kelly Stephens) Harrison Jr. of Hornell, Brian Harrison of East Avon, Carol Dewispelaere of South Dansville, and Jeffrey (Jonna) Harrison of Dansville, a brother Stewart Harrison of Leesburg FL., a sister Ardith Lee of Clifton Springs, a good friend Ray Acomb, 13 grandchildren, 10 great-grandchildren, many nieces and nephews.
Friends may call from 4:00 pm to 7:00 pm on Monday at the Hindle Funeral Home Inc. 271 Main St. Dansville, NY 14437. A Funeral Service will be held on Tuesday at 11:00am at the Scottsburg United Methodist Church. Interment will be in Scottsburg Union Cemetery. Arrangements are by the Hindle Funeral home, Inc. 271 Main St., Dansville. Online remembrances may be left HindleFuneralHome.com.
In lieu of flowers memorials may be made to Scottsburg United Methodist Church 7331 Route 256, Scottsburg, NY 14454, or the Western NY Draft Horse Club.